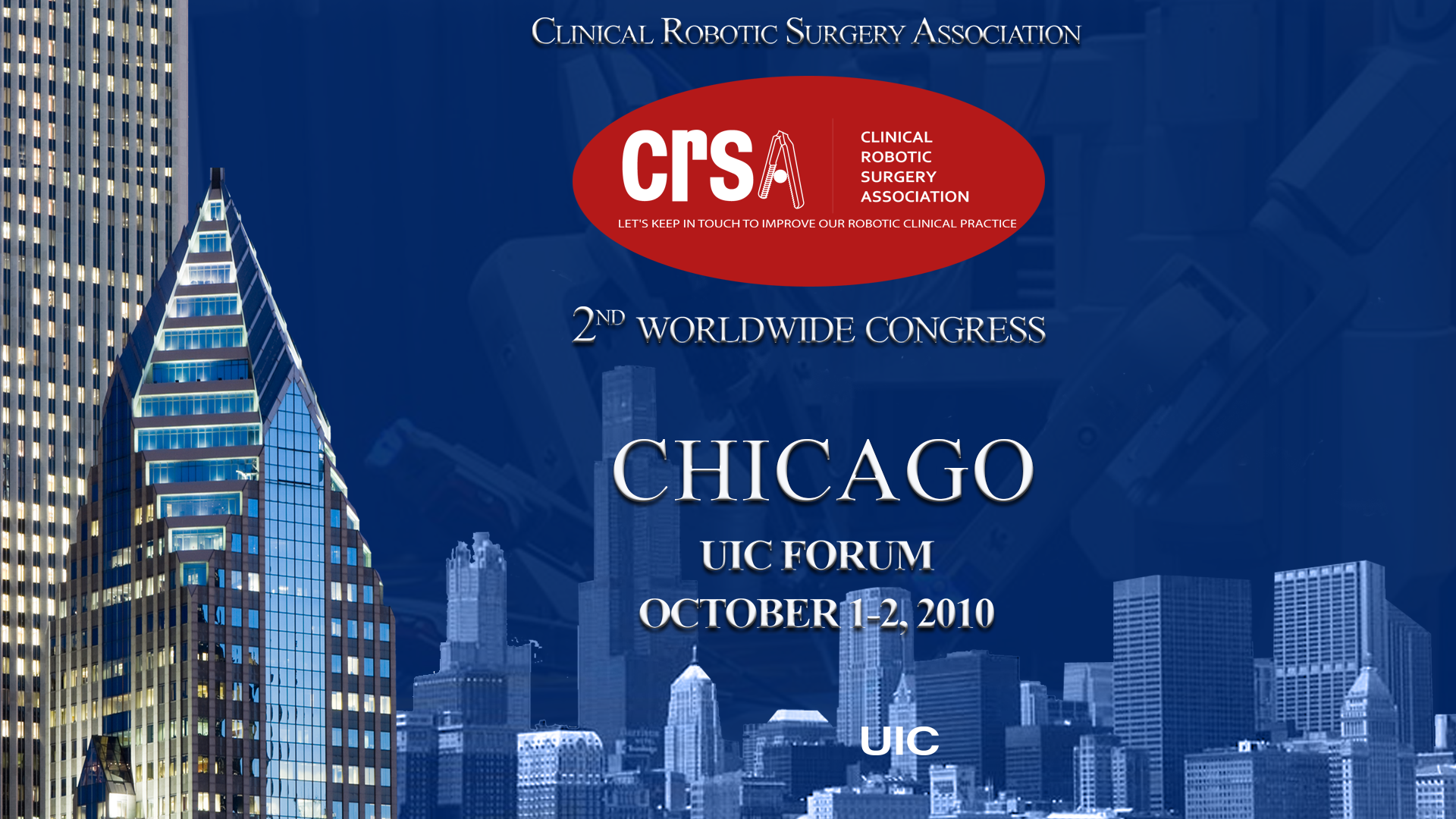 Invitation
Dear Colleagues,
On behalf of the Organizing Committee it is my great pleasure to welcome you to the CRSA 2nd World Wide Congress in Chicago 2010.
Over the past year we have attracted an unexpected number of surgeons that have chosen CRSA as the Association of reference for General Robotic Surgery.
Your response has been amazing and we are happy to have filled that need of having a point of reference in the medical comunity. CRSA has rapidly become the leading association in General Robotic Surgery.
The 2010 Congress has been designed to provide an innovative and comprehensive overview of the latest technological developments in robotic surgery containing a large array of innovative sessions, relaying our growing experience and analyzing the outcome and results of our work. We welcome you to take an active part in the scientific program, which will be presented during our two days event. We will have multiple sessions where, through televoting, you will be consulted on your opinion, experience and expectations regarding that particular session or specialty.
This meeting will offer a high quality scientific program of interest to surgeons, residents and fellows as well as nurses part of the robotic team.
Papers will be presented in the form of plenary sessions, videos and posters and will include an excellent scientific material carefully selected by the Scientific Abstract Review committee.
Live surgery will again be a highlight of our congress. Your participation to this Congress is crucial as you will have the opportunity to take part in the 2010 Consensus Conference for Credentialing and Accreditation for General Robotic Surgery.
We hope that you will enjoy the Congress and that interacting with your colleagues from different countries will inspire an original exchange of ideas and most importantly will be valuable experience.
Yours sincerely,
Pier C. Giulianotti, MD FACS
President