New Robotic Surgical Technologies: the SP Intuitive platform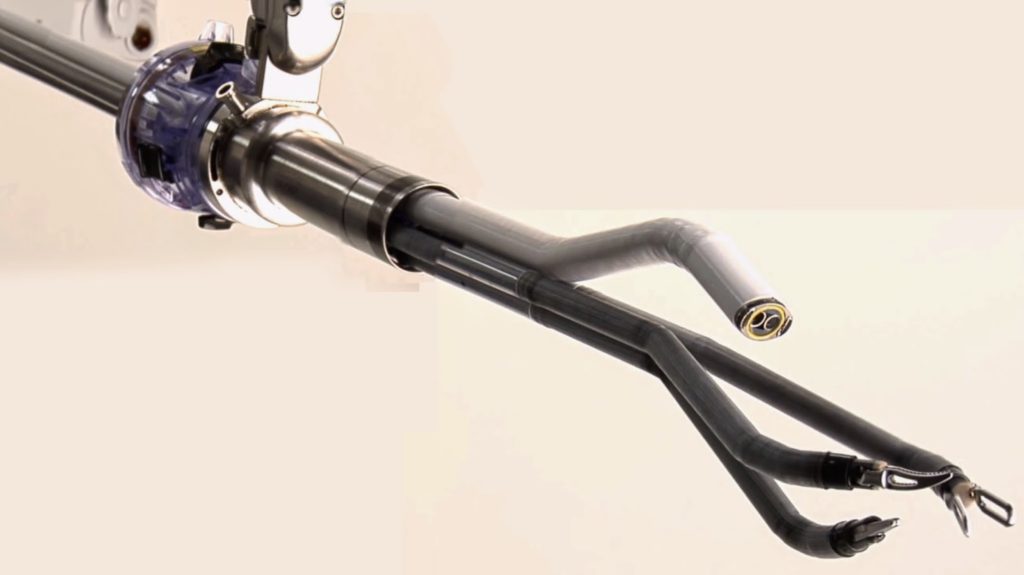 There has been considerable anticipation regarding the new robotic surgical technologies entering the arena. Intuitive Surgical has experienced a 15% increase in surgical procedures in this year's first quarter and a 25% increase in its revenue. With annual sales of $3.3 billion they are expected to grow further with the recent U.S. Food & Drug Administration (FDA) approval of the da Vinci Single Port platform. In the area of Urology, where robotics has one of the highest procedure penetrance rate, approval was made for radical prostatectomy, pyeloplasty, nephrectomy and partial nephrectomy, and it is pursuing further clearance for procedures to be performed transorally, transanally and extraperitoneally. Salvatore J. Brogna, Intuitive Surgical Executive Vice President and Chief Operating Officer stated "Intuitive continues to bring tomorrow's surgery today". Customer shipments should begin in the third quarter of this year.
In the past we had only seen a glimpse of this system at some congresses, but now we can appreciate the characteristics of the new system in a more extensive video on their product site: https://www.intuitivesurgical.com/sp/
The da Vinci SP system includes three, multi-jointed, wristed instruments and a fully wristed 3D HD camera. The instruments, including the camera, emerge through a single cannula with proper triangulation of the target avoiding external collisions, and have the advantage of using the same surgeon console as the Da Vinci X and Xi systems.
There are big expectations in the surgical community for the potentialities of this platform: highly selective single site minimally invasive procedures, NOTES and new micro surgical operations are the goal of this innovative technology.

Written By:
Gabriela Aguiluz
Research Fellow
Division of General, Minimally Invasive & Robotic Surgery
University of Illinois at Chicago