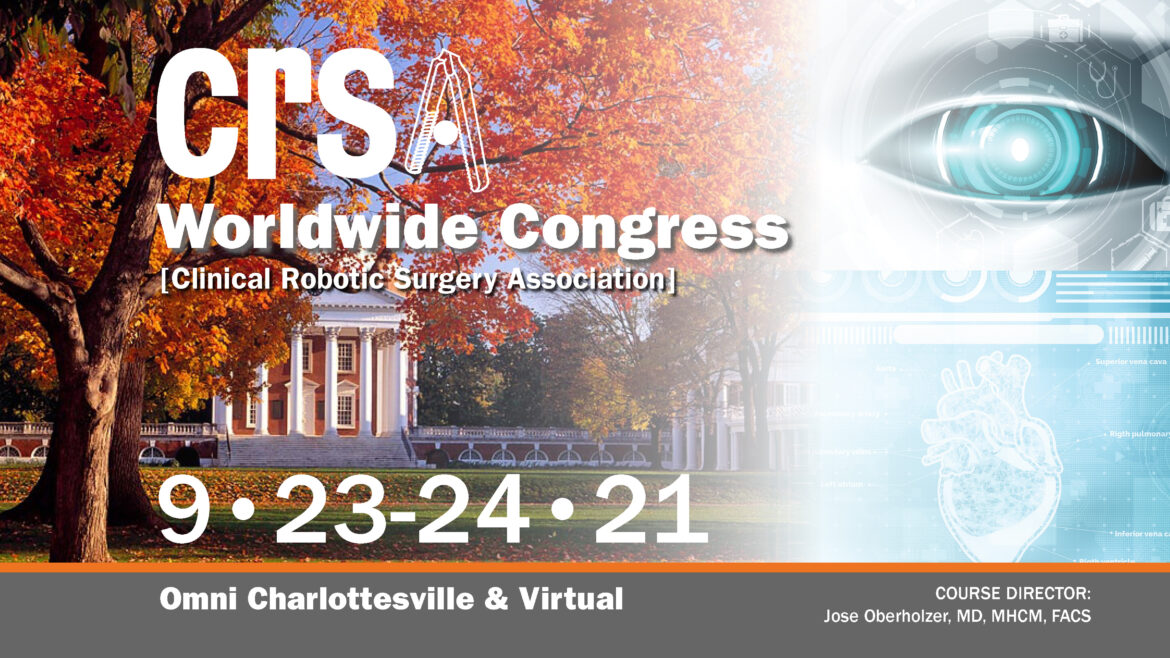 We invite you to submit abstracts according to the following guidelines:
Abstracts can be submitted until  August 21, 2021
Please note that you must complete a minimal registration to access the abstract submission page. This applies to both members and non-members.
Abstracts must be submitted in English;
Authors may submit more than one abstract;
Copyright of the abstract(s) is assigned to the CRSA;
Abstracts are to be authored, co-authored and must be limited to 300 words (under the headings of background/hypothesis, materials, and methods, results, conclusions);
Please indicate whether or not the first author is a resident/fellow;
Please indicate if you prefer oral, poster, or video presentation;
Please indicate the topic;
Oral presentations will be limited to 10 minutes.
Video presentations will be limited to 8 minutes.
Abstract Title
End title with a period;
No abbreviations may be used in the title. The title will be in Bold letters;
Do not use capital letters in the title except for words that are always in capitals.
Abstracts can only be submitted online. Abstract sent by email, fax, or regular mail will not be accepted.
Confirmation of Receipt
You will receive a confirmation email that your abstract has been received.
If you do not receive an email confirmation within one week,
please write to info@clinicalrobotics.com
Abstract Acceptance
All submissions will be reviewed anonymously by members of the scientific committee.
The scientific committee will then recommend abstracts for acceptance or rejection either as oral, poster, or video presentation to the CRSA Board of Directors.
Authors will be notified about the final decision by  August 31, 2021, and, in the case of acceptance, will also be informed of the time, date, and allocation of the presentation. Submission of an abstract implies acceptance of the final decision about method and allocation of presentation by the CRSA Board of Directors, and no further correspondence will be entertained.
Authors are required to register before September 6, 2021.
CRSA 2021 Topics for Abstracts
Bariatric
Colorectal
Endocrine
Fluorescence
Experimental Research
HPB
New Tools
Oncology
Thoracic
Transplant
Single Port
Surgical Innovations
Surgical Simulation and Training
Upper GI
Vascular
Deadline and Registration Fees
Submission deadline August 21, 2021
Notification of acceptance/rejection by  August 31, 2021 
Registration for the full conference before  September 6, 2021.
* Please note that submitting an abstract does not imply registration for the conference
Resident / Fellow Travel Grant
For surgical residents or fellows with accepted abstracts, registration for the conference will be waived.
A limited number of $500 travel grants are available. Email; philip@clinicalrobotics.com with your resume and a brief statement outlining your interest in robotics and need for travel support. Alternatively, virtual presentation is an option. The travel grant request deadline is August 15, 2021.
General Information
Completed work or projects may be submitted for a poster or a podium presentation. Projects in progress may be submitted as poster presentations only.
Abstracts may highlight original research, quality improvement projects, evidence-based practice, or programmatic innovations.
Abstracts may have been presented elsewhere or published within the past 12 months but shall be updated to relate specifically to this conference.
Presenters are asked to identify any potential conflict of interest related to the content to be offered (e.g., commercial interest, affiliation with a vendor, and/or receipt of royalties) and affirm that their abstract presentations will not be used to sell a particular product or service. CRSA exerts the right to rescind the acceptance of an abstract due to any conflict of interest discovered after the fact.
Sub-committee members are not eligible to submit to this conference.
The primary author will be the point of contact for all communication with CRSA.
Primary authors on all accepted abstracts must register for the conference and present the abstract. Co-authors cannot present in place of the primary author. Any co-authors wishing to present with their primary author are required to register for the conference as well.
Presenters are responsible for their expenses, including the conference registration fee, travel, accommodations, and other expenses.
Submission Guidelines
All abstracts and presentations must be presented in English.
All abstracts must be submitted electronically through CRSA's submission website by creating an account to upload an abstract.
Only a completesubmission is eligible for review; ensure that a completed abstract is evident in your submission.
A confirmation email will automatically be sent to the email provided for the primary author once the abstract has been fully submitted.
Primary Authors are allowed a maximum of two (2) abstract submissions per conference.
Abstract submissions that are incomplete after the submission deadline will not be eligible for presentation nor be considered for review.
Primary Authors are asked to indicate their preferred type of presentation format (Podium Presentation, Poster Presentation, Video Presentation, Pre-Recorded Presentation).

Podium and Video Presentation
Podium presentations are allotted a 10-minute time slot: 5 minutes to present and 5 minutes for questions and answers. Presenters are provided with a laptop computer and LCD projector.
Pre-recorded Presentations
Presenters may pre-record podium or video presentations if they plan to not be present at the conference venue. However, all presenters must be prepared to link into the conference to answer their work to the live audience moderators.
Poster Presentation
Poster presentations are presented on double-sided poster boards holding two (2) posters per side. All posters should be oriented in portrait format and must not be larger than 48" H x 48" W.
Submissions must include the abstract title, not exceed a 250-word description, include one (1) learner outcome (e.g., "Identify strategies for…") and list the primary author contact information.
The primary author presenting should be first in the list of authors. The primary author will be the point of contact for all communication with CRSA.
Abstracts should include background, methods, and other pertinent headings. Submissions should reflect conference titles or abstract themes. Include summary recommendations for others who may be considering a similar approach.
Abstracts may highlight original research, quality improvement projects, evidence-based practice, or programmatic innovations. Formatting of the abstract should be consistent with the type of project being presented.
Review Process
Each abstract is peer-reviewed by at least two reviewers.
Reviews are blind; hence, reviewers do not see the names of submitters or school affiliations.
Acceptance Notification
Email notification of abstract acceptance will be sent to the primary presenting author only by mid-August 2021. Only the primary presenting author is required to either accept (or deny) the presentation invitation form.
The author's failure to return the "intent to present" information will disqualify the abstract from the presentation.
Once the primary author has accepted, author(s) are required to submit an abstract summary to include the abstract description (250-word limit), contact and biographical information of the author(s), image/diagram of the abstract. Podium presenters are also required to submit their PowerPoint presentations. These documents will be distributed to all conference participants. (Detailed instructions will be provided).
Publication and Ownership
CRSA reserves the right to publish abstracts in a supplement in the International Journal for Medical Robotics and Computer Assisted Surgery. Presenters may elect to become association members and receive an expedited review to publish their work in the journal.
Presentations will be recorded and published on the association's website.
Awards
CRSA recognizes high-quality research and awards the best podium, video, and poster presentations.