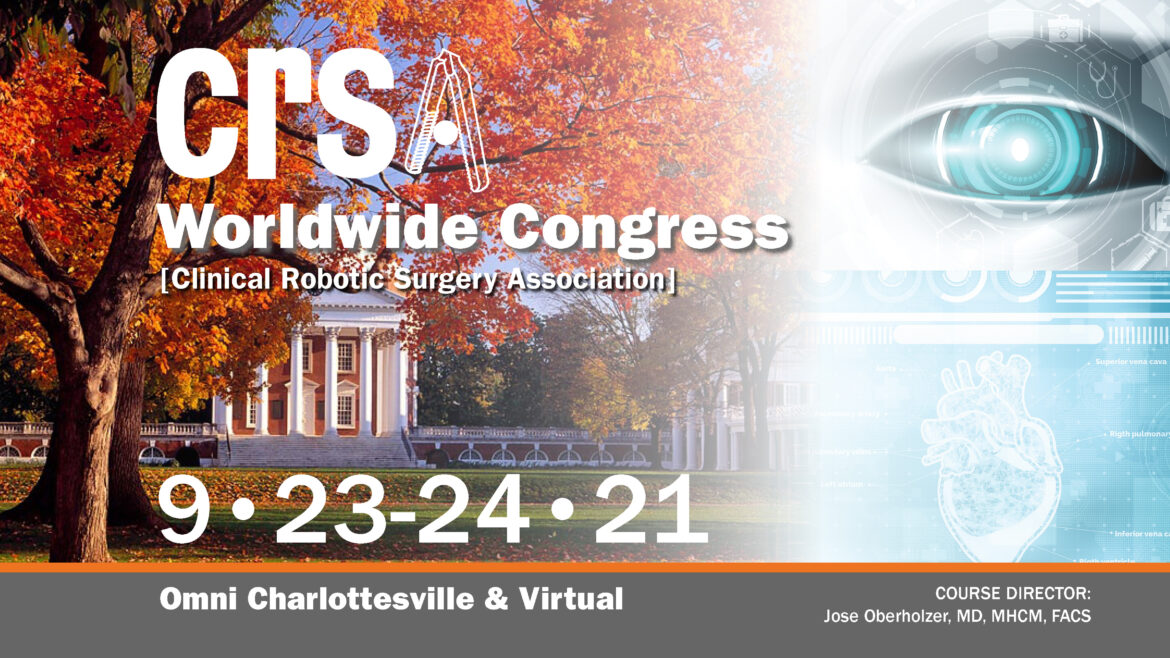 Invitation
Dear Friends,
It is my great pleasure to invite you to join the Clinical Robotic Surgery Association (CRSA) Annual Meeting held on September 23 – 24, 2021, in Charlottesville, VA, USA. The meeting is being co-hosted by the University of Virginia and promises to bring national and international experts in robotics to share their experiences in multiple surgical disciplines.
While the pandemic has kept us apart, we are excited to welcome our friends and colleagues to share our experiences. Unfortunately, international travel is still limited, so this year will be a hybrid that will enable people to participate in person or virtually. While I hope you can join us on the historic Charlottesville campus, we welcome you to participate virtually if you still face travel restrictions. In addition, we are accepting scientific contributions to the conference in the form of oral presentations, posters, and videos that can be delivered in person or virtually.
The University of Virginia was founded in 1819 by Thomas Jefferson, the author of the United States Declaration of Independence. Today, the University of Virginia is among the best public universities in the United States and houses the number one hospital in Virginia, with an expansive program in robotic surgery
Charlottesville is the historic home of the third president of the United States, Thomas Jefferson. His famous house, Monticello, and the University of Virginia campus have been designated as a UNESCO world heritage site. Located in the foothills of the Blue Rudge Mountains, the campus and surrounding country are transformed into a colorful masterpiece in the fall. If you travel in person, we highly recommend to stay for the weekend and visit one of the many beautiful vineyards, take a stroll through the historic downtown are, or adventure into the Blue Ridge Mountains for a hike.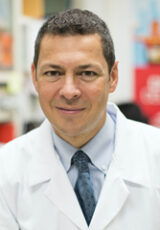 Scientific Organizing Committee
Program Director
Jose Oberholzer (Charlottesville, USA)
Robotic Hernia Surgery
Eduardo Parra-Davilla (Miami, USA)
Francesco Bianco, (Chicago, USA)
Robotic HPB
Pier Cristoforo Giulianotti (Chicago, USA)
Matthew Walsh (Cleveland, USA)
Robotic Cardio-Thoracic Surgery
Farid Gharagozloo (Celebration, USA)
Christopher Scott (Charlottesville, USA)
Transplant
Jose Oberholzer (Charlottesville, USA)
Enrico Benedetti (Chicago, USA)
Endocrine
Eren Berber, (Cleveland, USA)
Colorectal
Vincent Obias (Washington DC, USA)
Cesar Santiago (Tampa, USA)
Alessio Pigazzi (New York, USA)
Bariatrics
Ranjan Sudan (Durham, USA)
Fernando Elli (Jacksonville, USA)
Education / Training
Antonio Gangemi (Chicago, USA)
Monika Hagen (Geneva, Switzerland)
Mehran Anvari (Hamilton, Canada)
Abstracts Review
Subhashini Ayloo (Newark, USA)
Emily McCracken (Charlottesville, USA)
The scientific program will present the latest innovations in robotic surgery in the field of general surgery, provided by leading researchers and clinical scientists from around the world
Sessions will be offered in the following areas:
Robotic colorectal surgery

Robotic hernia surgery

Bariatric robotic surgery

Robotic hepatobiliary surgery

Robotic transplant surgery

Robotic thoracic surgery

Endocrine robotic surgery

New clinical applications in Robotics (Plastic Surgery, ENT, Ophthalmology, Neurosurgery, Cardiac)