Best Robotic Surgery Article of 2018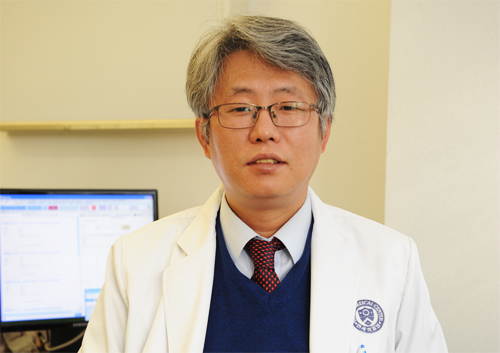 Over the last 10 years, the thyroid cancer incidence rate has demonstrated an increasing trend worldwide. Thyroid surgery is one of the most commonly performed operations and traditional open surgery can have poor cosmetic outcomes. Endoscopic cervical approaches have been introduced by Gagner1 and Huscher et al.2. Later on, multiple techniques will be described: anterior chest, axillary, breast, and cervical approaches3-5, transoral6 and retroauticolar7.
In 2001 Chung et al. [6], from Yonsei University Health System, introduced the new endoscopic thyroidectomy (ET) technique using a gasless transaxillary approach (TAA). ET has multiple drawbacks: limited vision with an unstable camera, poor instrument handling/ergonomics and confined dexterity. Robotic surgery has been introduced with the attempt to overcome the downsides of the ET approach.
From 2007 to 2016, 5000 robotic thyroidectomies (RT) by a gasless trans-axillary approach (TAA) have been performed at the Department of Surgery, Yonsei University Health System, Seoul Korea.
The strengths of the paper are the following: 1) An important study edited by an Institution with a world class reputation in Robotic surgery; 2) An impressive sample size (5,000 patients). The main limitation of the paper is its retrospective nature.
For details about this paper we invite the readers to download the article: (https://www.ncbi.nlm.nih.gov/pubmed/?term=10.1007%2Fs00268-017-4209-y).
In our opinion, the most important messages that we can draw from this excellent experience are:
The multiple advantages of robotic surgery are overcoming the technical limitations of endoscopic surgery (or open surgery) and providing 3-D imaging, motion scaling, tremor elimination and 7-degrees of freedom multi-articulated instruments in better ergonomically conditions.

The overall morbidity has decreased over time – an expertise related factor – (transient hypocalcemia, permanent hypocalcemia, and overall morbidity).

In the later phase of the learning curve, more advanced cases were managed (e.g. adjacent muscle invasion or peri-nodal infiltration) extending the penetrance of MIS. Superficial invasion to trachea, RLN and neck vessels were manageable by robotic shaving with scissors.

The main contraindication to RT was deep tumor infiltration to adjacent structures requiring more extended resection of the trachea or neck vessels. RT allowed the management of large glandular volume in the case of GD/multinodular goiter (with no increase in complication rates).

No disease-specific mortality was observed during the follow-up period.

In this field, robotic surgery can be used with good outcomes (e.g. Loco-regional recurrence: 0.5%. The postoperative complication rate was 24.1% without any major events. RLN injury rate: 0.4%. Tracheal wall injury: 0.1%. Vessel injuries: 0.04%. The approach-specific complications: 0.2% axillary skin flap perforation rate and 0.1%

of transient brachial nerve paralysis) while maintain superior cosmetic results vs. the open approach.
The technological evolution of surgical robot technology, alongside the growing expertise in RT, made it possible to reduce the peri-operative morbidity and improve operative and oncologic outcomes.
Despite the large number of robotic cases performed worldwide, there is still a need for technical standardization. In the literature, there are mainly non-randomized retrospective studies. Prospective multicenter well-powered studies are required to accurately evaluate the effects of RT in terms of various postoperative outcomes.
We believe that the fast evolution of robotics, alongside the adoption of a standardized technique, may help in reducing the peri-operative morbidity, expanding the penetrance of RT in this field and conceivably further improving the operative and oncologic outcomes.
Written By:
Alberto Mangano, M.D.
Research Fellow
Division of General, Minimally Invasive & Robotic Surgery
University of Illinois at Chicago