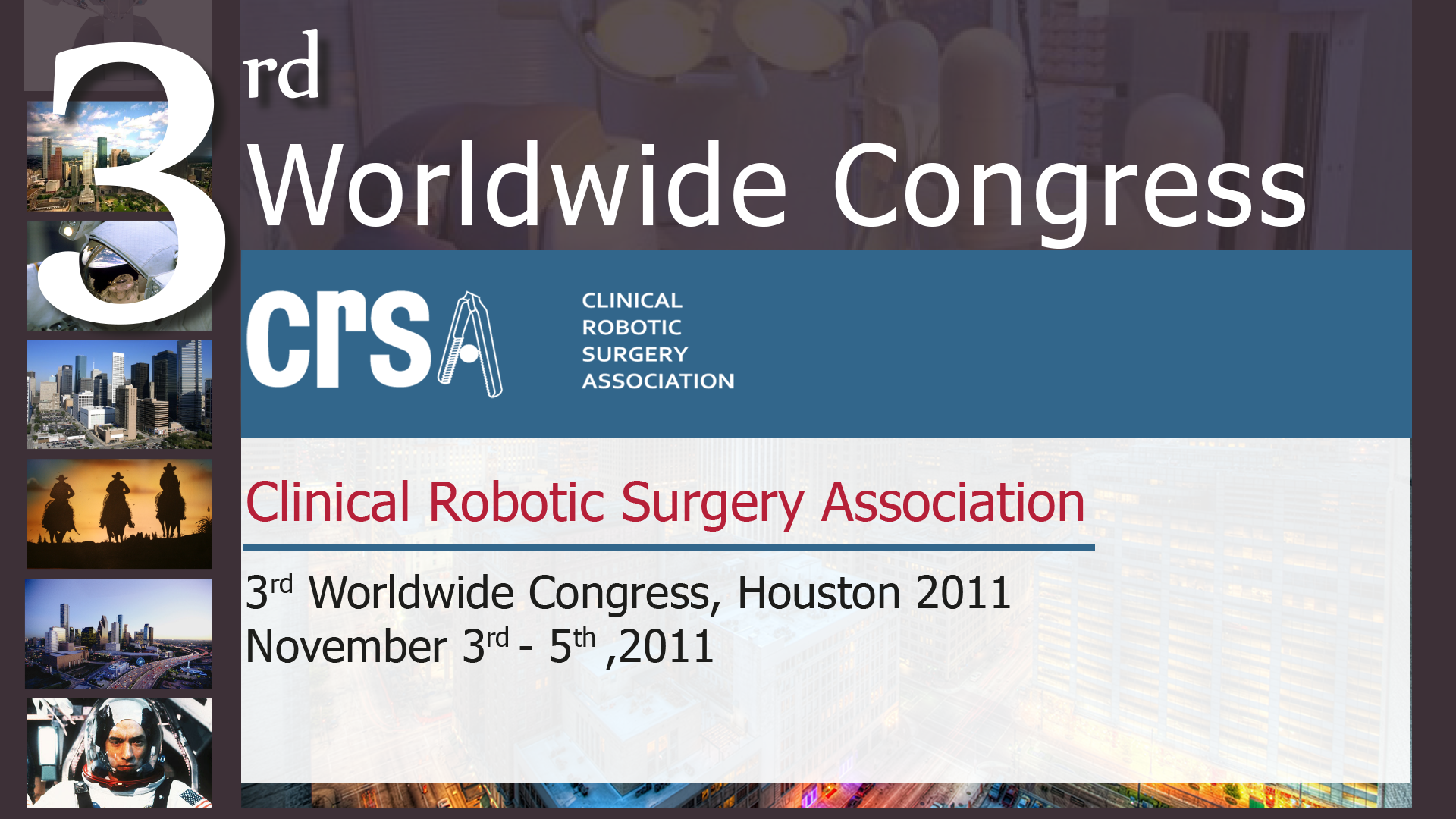 Invitation
Dear Colleagues,
On behalf of the Clinical Robotics Surgery Association it is my great pleasure to extend an invitation to the 3rd annual World Wide Congress on Clinical Robotics and Surgical Innovation to be held in Houston, Texas on November 3-5, 2011.
CRSA has continued to grow over the past year with increasing membership and interest in the society.
We are overwhelmed as in the past year we have attracted a growing number of surgeons who have chosen CRSA as their source of reference for general robotic surgery.
Your response has been amazing and we are happy to have filled that need of having a point of reference in the medical community.
CRSA has continued to evolve as the leader in general robotic surgery.
The 2011 Congress has been designed to provide a comprehensive overview of the latest technological developments in robotic surgery as well as other innovative platforms with in general surgery and its associated specialties. We are excited to host a highly collaborative welcome dinner showcasing key industry leaders and their new technologies. This is sure to create great excitement and interaction leading into the main scientific sessions. The congress will once again offer many live surgery experiences to educate in current techniques of robotic procedures. We will also have multiple panel discussions reviewing outcomes and experiences from international colleagues.
We welcome you to take an active part in the scientific program, which will be presented during the congress. This meeting will offer a high quality scientific program of interest to surgeons, residents and fellows, as well as allied health professionals. Papers will be presented in the form of plenary sessions, videos and posters and will include an excellent scientific material carefully selected by the Scientific Abstract Review committee.
We look forward to having you in Houston, as we are planning a special social event with a truly Texan experience. Please be sure to pack your boots, and we will see you in November.
Yours sincerely,
Erik B. Wilson, MD, FACS
CRSA President 2011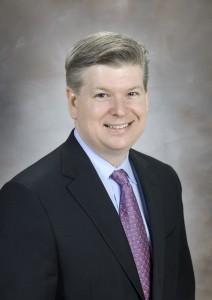 Program Highlights
Surgical Innovations Dinner: Latest robotic-related technologies and innovations presented by the medical device companies

Single Port Symposium: Discussions on latest single port techniques and applications

Colon and Rectal Robotic Surgery: FULL DAY focused on robotic colon and rectal surgery, including Live Surgery

Bariatric Robotic Surgery: FULL DAY focused on Bariatric Surgery, including Live or Virtual surgery transmission

Complex Robotic Case Management: Dr. Pier Giulianotti to chair a session, regarding complex robotic surgery case management

Simulation Rodeo: Virtual Reality Robotic Surgery Simulation Competition

Robotic Transplant Surgery and Didactic Lab: Didactic Lab at the MITIE Institute
Special Sessions
HPB Robotic Surgery

Cardiac and Thoracic Robotic Surgery

Endocrine Surgery

Vascular Surgery

Residents Curriculum

Peri-Operative Nurse Training Certificate, and Hand-On Training:  First Nurse Certification on Robotic Surgery, learn all about robotic surgery, procedural requirements, techniques, and case management.2 da Vinci Robotic Systems will be onsite and available for didactic training.

Clinical Virtual University: Establishing guidelines and operations for web-based robotic surgery university.