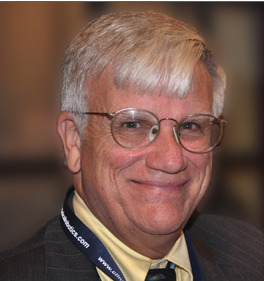 Gary H. Ballantyne, MD, MBA, FACS, FASCRS
New York, USA
G.H. Ballantyne, MD, MBA, FACS, FASCRS (New York, USA)
Dr.Ballantyne is currently Professor of Surgery at New York University and Chief of Surgery at the Veterans Administration (VA) New York Harbor Healthcare System, which includes both the Manhattan VA Medical Center and Brooklyn VA Medical Center.
He received his AB Magna Cum Laude from Harvard university, his Medical Degree from College of Physicians and Surgeons of Columbia university and his Master of Business Administration from the Yale School of Management. He completed his Colon & Rectal Fellowship at the Mayo Clinic.
Dr. Ballantyne obtained the #13 and #14 Da vinci Robotic Surgical Systems in November of 2000. He performed the first Robotic Colectomy and first Robotic Right Hemicolectomy at the MIRA Meeting in Quebec in Jan 2009. He directed the Northeastern USA Da Vinci Training Center of more than a decade. He has published more than 200 original papers and book chapters as well as six textbooks of laparoscopic and robotic surgery.
Dr. Ballantyne was the first President of MIRA, the first international robotic surgery society and predecessor to CRSA.