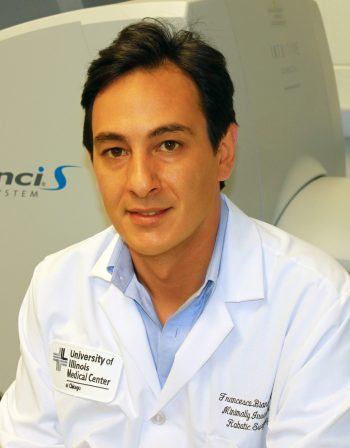 Francesco Bianco, MD
Chicago, USA
Robotic Surgery Research and Training Specialist, Division of General, Minimally Invasive and Robotic Surgery, University of Illinois at Chicago
Dr. Bianco received his Medical Doctor degree from G. d'Annunzio – Chieti University, Italy in 1999. He has completed his fellowship in minimally invasive and robotic surgery at Misericordia Hospital in Grosseto, Italy, as part of the largest robotic program of general surgery in the world. Consequently he immediately pursued his medical career with a special interest in performing minimally invasive and robotic surgeries.
Dr. Bianco has an extended list of medical publications and research projects presently focusing mostly on initiating and training surgeons, residents and fellows in robotic surgery techniques.
Dr. Bianco's medical interest revolves around pancreatic, liver and colorectal surgery.