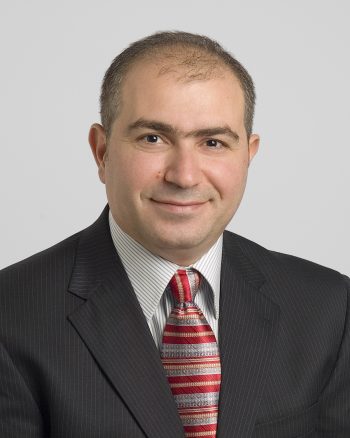 Eren Berber, MD
Cleveland, USA
Dr.Eren Berber
graduated from Istanbul University Istanbul Medical Faculty in 1994.  He finished a general surgery residency at  Istanbul University Istanbul Medical Faculty in 1999.  He then continued his career in the US by completing a general surgery residency and a laparoscopic surgery fellowship at the Cleveland Clinic and University of California San Francisco.
He has been staff at the Department of General Surgery at the Cleveland Clinic, Ohio since 2005.  His areas of interest include laparoscopic and robotic liver surgery, laparoscopic liver tumor ablation, robotic surgery, conventional and minimally invasive endocrine surgery (thyroid, parathyroid, adrenal and pancreas), robotic thyroidectomy, robotic adrenalectomy and surgical ultrasound.
He is an Associate Professor of Surgery at the Cleveland Clinic and currently is the director of Robotic Endocrine Surgery and co-director of Liver Tumor Ablation Program.   He has authored more than 120 peer-reviewed papers and15 book chapters.  He is the director of Cleveland Clinic Annual Adrenal Diseases, and Laparoscopic and Robotic Solid Organ courses.
He serves at the Editorial Boards of Surgical Laparoscopy and Endoscopy and Journal of Surgical Oncology. He is a active member of numerous surgical societies, including American College of Surgeons and serves in multiple committees.