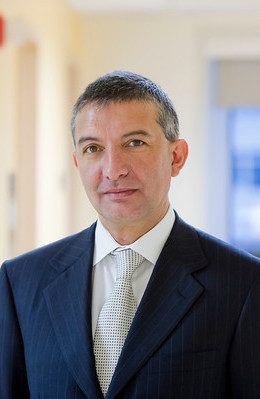 Enrico Benedetti, MD, FACS
Chicago, USA
Enrico Benedetti
Prof. Benedetti, MD, FACS, is the Head of the Department of Surgery at the University of Illinois at Chicago.  As Chief, Division of Transplantation from 1999-2007, Dr. Benedetti established his team as global leaders in state-of-the-art kidney, liver, kidney-pancreas, isolated pancreas, islet cell and small bowel transplantation services.  His career—spanning more than two decades—has focused on abdominal organ living donor transplantation.
An active member of the Transplantation Society, American Society of Transplant Surgeons, National Kidney Foundation of Illinois and a fellow of the American College of Surgeons, Dr. Benedetti has written more than 300 scientific publications and was the recipient of the 1998 Young Investigator Award from the American Society of Transplant Physicians.  He received his medical degree from the University of Florence (Italy) College of Medicine. He completed his residency at University of Illinois Medical Center at Chicago.
His pioneering work in living donor intestinal and liver transplantation for children less than five years of age has saved the lives of children with no hope of survival with standard treatments.