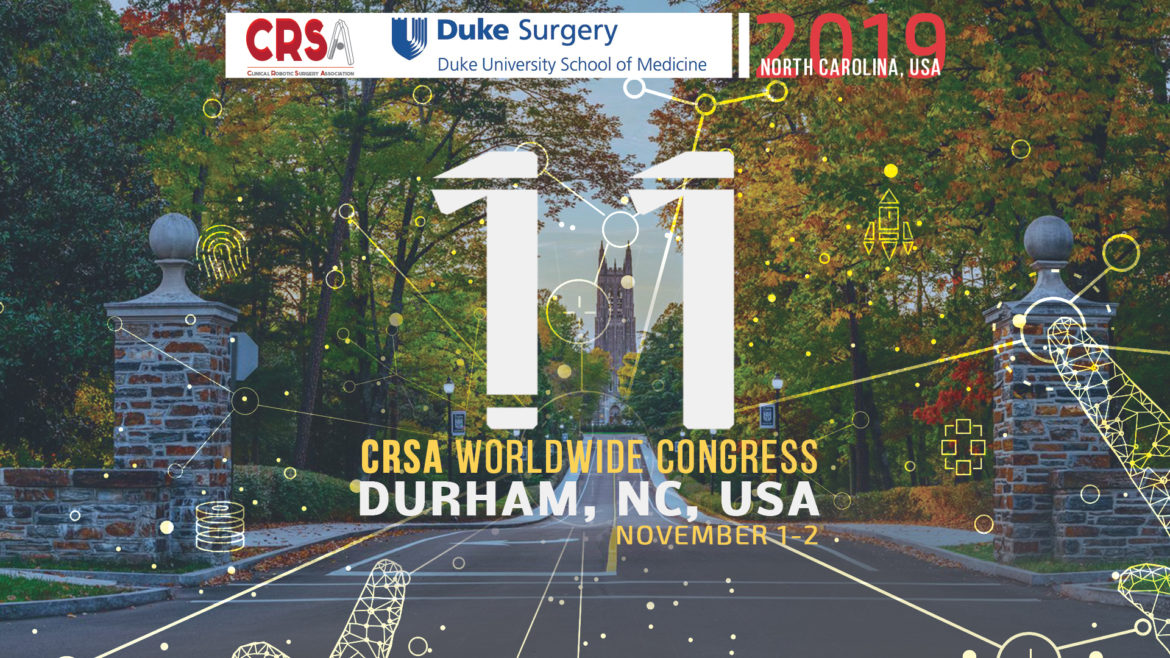 Invitation
Dear Friends,
It is my great pleasure to invite you to join the 11th worldwide meeting of Clinical Robotic Surgery Association (CRSA) that will be held on Nov 1-2, 2019 in Durham, NC, USA.
The meeting is being hosted by the Department of Surgery, Duke University Medical Center in conjunction with CRSA and promises to bring national and international experts in the field of robotics to share their experiences in multiple surgical disciplines.
We hope to add scientists and engineers to this meeting so we may advance the field together.
Durham, known as the City of Medicine, has excellent medical facilities and a wonderful University. It is easy to get to from Europe, Asia, and also Latin America and the Caribbean. through nonstop flights.
The domestic connections are also excellent from all major cities in the United States.
The venue for the meeting will be the Washington Duke Inn and Gold Club,
which is exceptionally charming, has excellent golf facilities and is located on campus.
The weather in early November will be relatively mild and being outdoors will be very enjoyable. Durham is also a very foodie place with many wonderful restaurants.
So come and enjoy our Southern Hospitality, meet experts to network and learn from, and share your knowledge.
We welcome you to Durham and look forward to seeing you soon.
Yours Sincerely,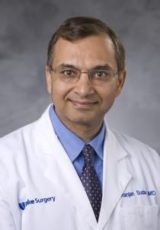 Ranjan Sudan, MD
President CRSA

The scientific program will feature the latest innovations in robotic surgery in the field of general surgery, delivered by leading researchers and clinician scientists from around the world.
Sessions will be offered in the following areas:
Robotic Colorectal Surgery
Robotic Hernia Surgery
Robotic Bariatric Surgery
Robotic Hepatobiliary Surgery
Robotic Transplant Surgery
Robotic Thoracic Surgery
Robotic Endocrine Surgery
New Clinical Applications in Robotics
(Plastic Surgery, ENT, Ophthalmology, Neurosurgery, Cardiac)
In addition, the latest innovations in robotics in medicine will be delivered by leading experts in the fields of biomedical engineering and robotic surgery in a session dedicated to researchers and those interested in the latest technological advances.
We are pleased to inform you that this year all accepted abstracts to the CRSA congress will be published on a dedicated supplement of the International Journal of Medical Robotics and Computer Assisted Sciences (JMRCAS).
This is a fantastic opportunity to give your work the resonance it deserves on a specialized robotic surgery peer-reviewed, indexed journal.
The Congress provides healthcare professionals with an invaluable opportunity to learn the latest advances and state-of-the-art technologies in robotic general surgery.