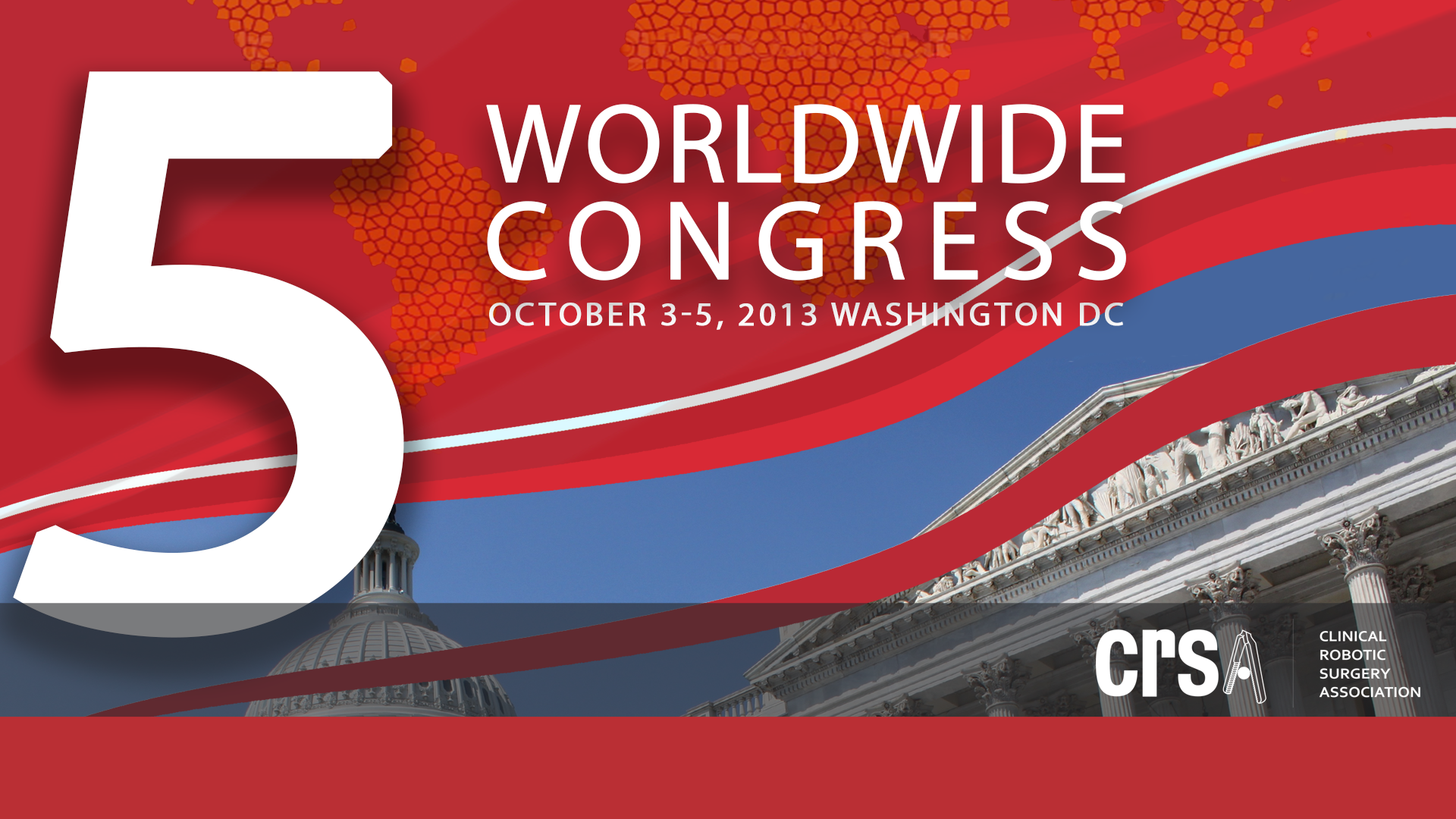 Exhibitor Information
To participate as a sponsor or exhibitor at the 5th Worldwide Congress of the Clinical Robotic Surgery Association, please review the document below:
The online registration form for exhibitors will be available soon.
For more information or additional requests or confirmation regarding Exhibiting and Sponsorship Opportunities, please contact Daniela Nita at daniela@clinicalrobotics.com
Note: If you are mailing or faxing a check, please send an email confirmation to Daniela Nita, who will verify receipt of Exhibitor Form and Payment.
Exhibit Hall Location
The Exhibitor Space is located in Regency Foyer on the third floor of the main hotel. Complete Floor plan is available from the Hyatt Regency website.
Exhibitors may coordinate loading and unloading procedures, additional electrical or audio-visual requirements directly with the hotel.
Exhibitor Hours
Tentative Load in Date/Time for all Exhibitors is October 4, 2013 at 3PM.
| | |
| --- | --- |
| October 3, 2013 | 7pm – 9pm |
| October 4, 2013 | 7am – 5pm |
| October 5, 2013 | 7am – 12pm |
Exhibitor/Sponsor Accommodation
To be Arranged