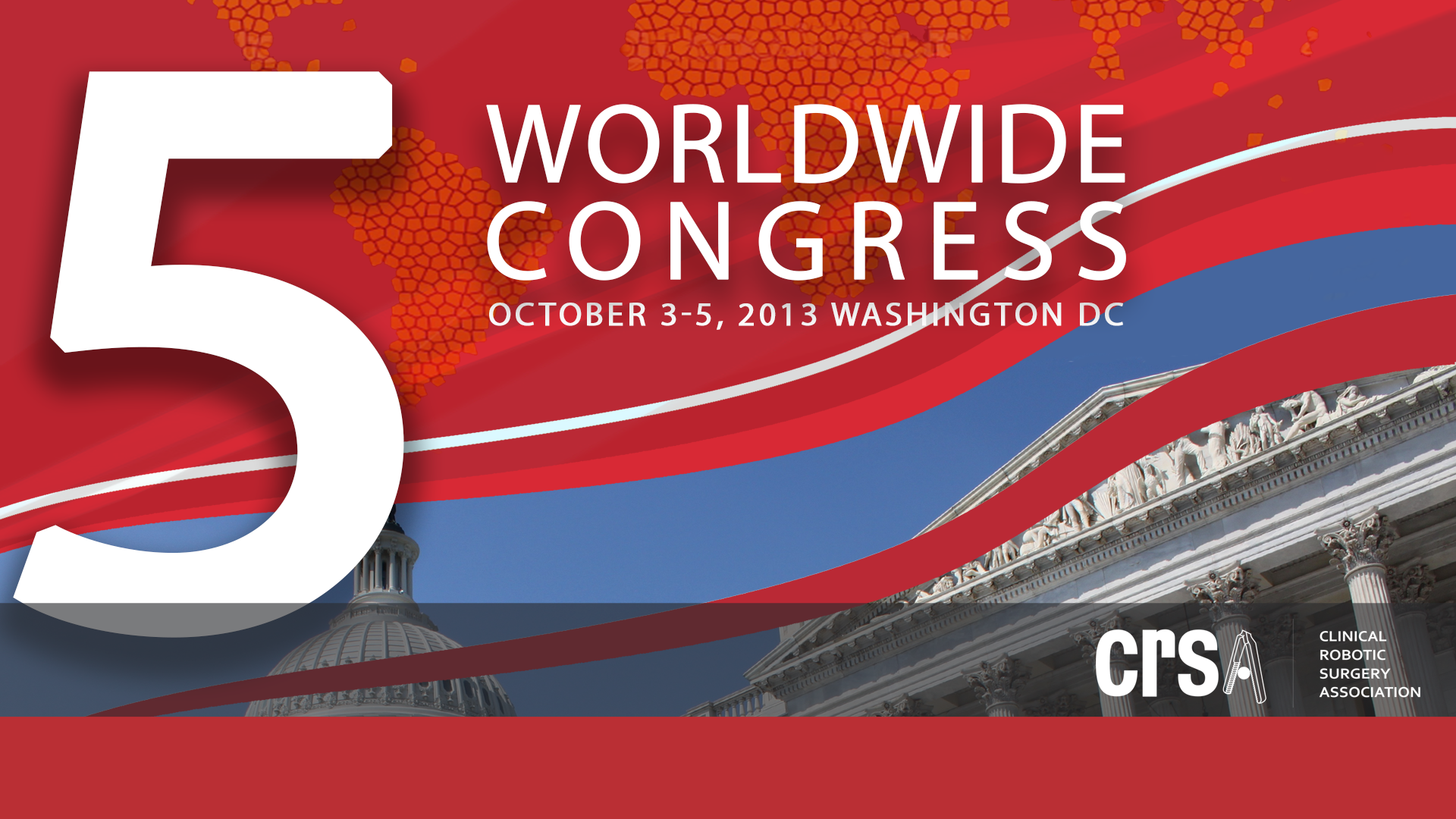 Invitation
Dear Colleagues,
On behalf of the Clinical Robotic Surgery Association it is my great pleasure to extend an invitation to the 5th Annual Worldwide Congress on Clinical Robotics and Surgical Innovation to be held at the Hyatt Regency on Capitol Hill in Washington D.C. on October 4 -5, 2013.
CRSA has continued to grow over the past year with increasing membership and interest in the society. We are overwhelmed as in the past year we have attracted a growing number of surgeons who have chosen CRSA as their source of reference for general robotic surgery. Your response has been amazing and we are happy to have filled that need of having a point of reference in the medical community. CRSA has continued to evolve as the leader in general robotic surgery.
In 2012, we accepted over 160 video and paper abstracts on robotic surgery, and welcome your new submissions. This year we have been working on accrediting our extensive video library with the American College of Continuing Medical Education (ACCME) to expand our educational benefits. In addition, we were granted 501c3 status by the Inland Revenue Service and are officially recognized as a public charity.
We are accepting submissions related to robotic surgery as applied to the field of general surgery including topics related to Colorectal, Surgical Oncology, HPB, Upper GI, Bariatric, Endocrine, Thoracic and Transplant. Abstracts will also be accepted on training, simulation, credentialing, latest technology experiences, complex surgical procedures, and clinical experiences.
The abstract submission deadline is: July 31, 2013
We look forward to having you in Washington, and are planning to broadcast and showcase some of the latest surgical techniques and technologies related to robotic surgery.
Yours sincerely,
Laurent Bresler, MD
CRSA President